Looking to nature for decorating inspiration is a fun way to build awareness and discover a variety of options.  In previous posts, Color Palette by Mother Nature and Patterns by Mother Nature, we explored color and patterns.  Today, I'd like to take a similar approach with texture.  Texture, color and pattern, along with space, line, form and light comprise the 7 elements of design.
Within this context, the definition of texture is "the feel, appearance, or consistency of a surface or a substance".  Texture is broadly categorized into tactile (aka actual) and visual.  Tactile texture is the actual three-dimensional surface that can be seen and touched.   Visual texture gives the illusion of texture and can only be seen.  For instance, the eye can perceive texture portrayed in a printed photo but the tactile texture is simply the smooth surface of the paper.  Both tactile and visual texture play a role in interior design.   Interior designers use texture to bring a unique dimension, give a sense of depth, and add visual weight to a room.
Let's look at some examples, starting with some limestone beach stones from Schoolhouse Beach in Wisconsin.  The texture of these stones is smooth and polished.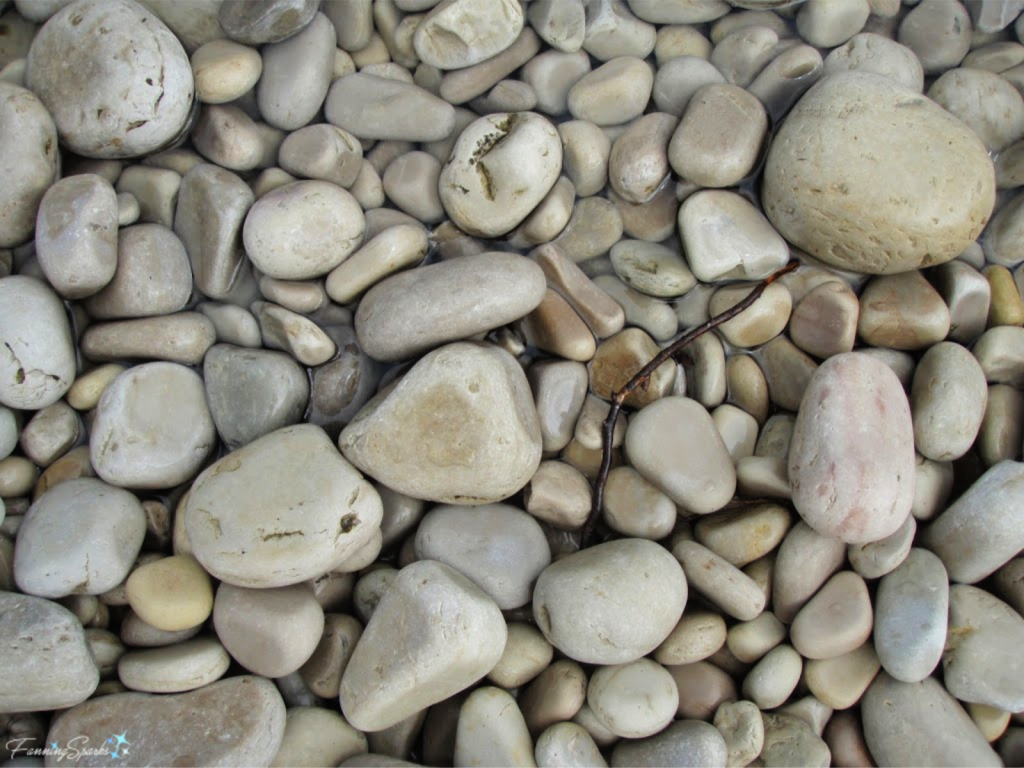 The texture of the granite boulders, in the below image, is abrasive with rounded edges. This photo was taken at Peggy's Cove in Nova Scotia (see More Info below.)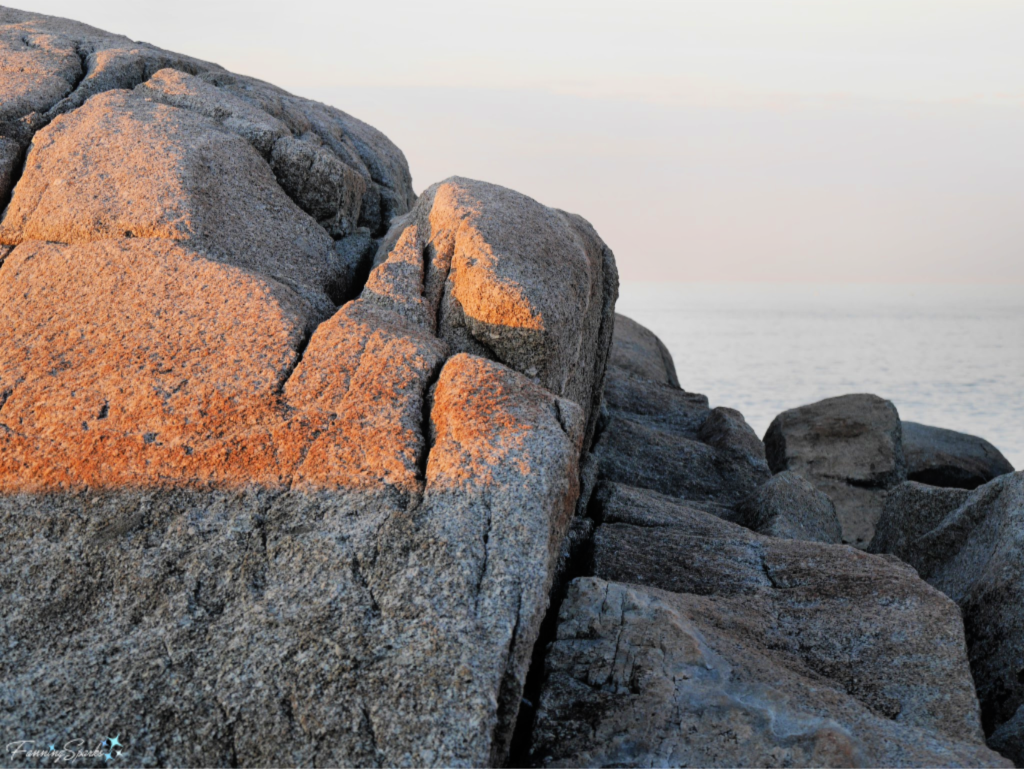 The bird tracks provide an interesting pattern but the texture of this sand is simply gritty and fine grained.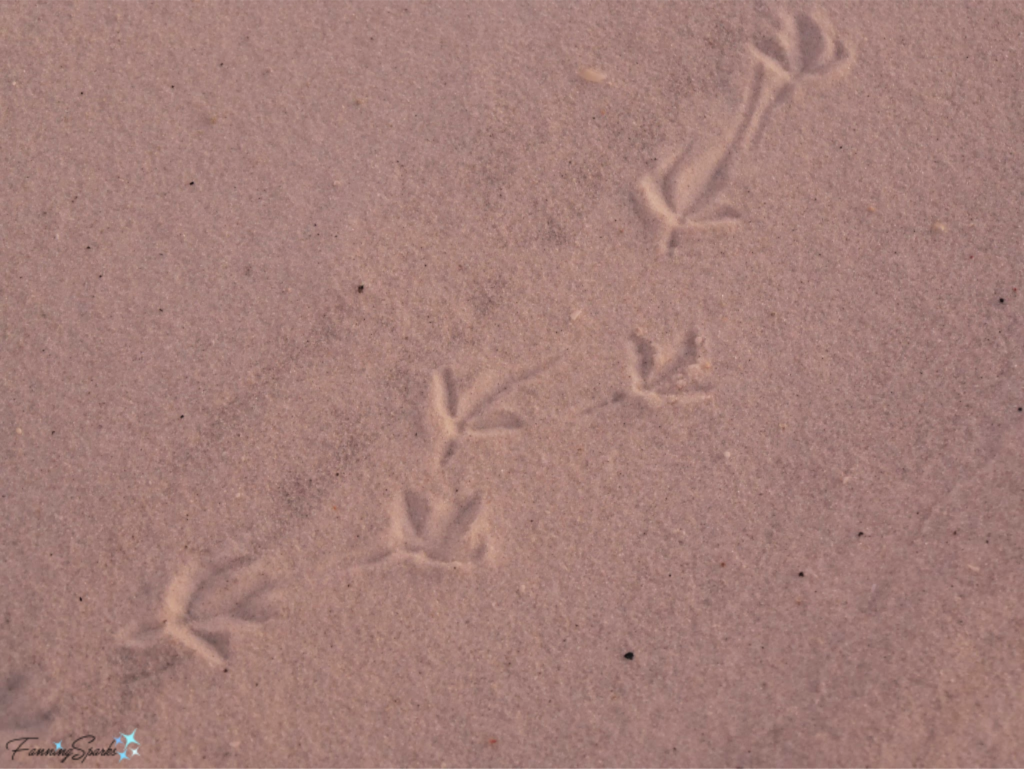 This pond scum, which I assume is algae of some kind, has a slippery, slimy texture.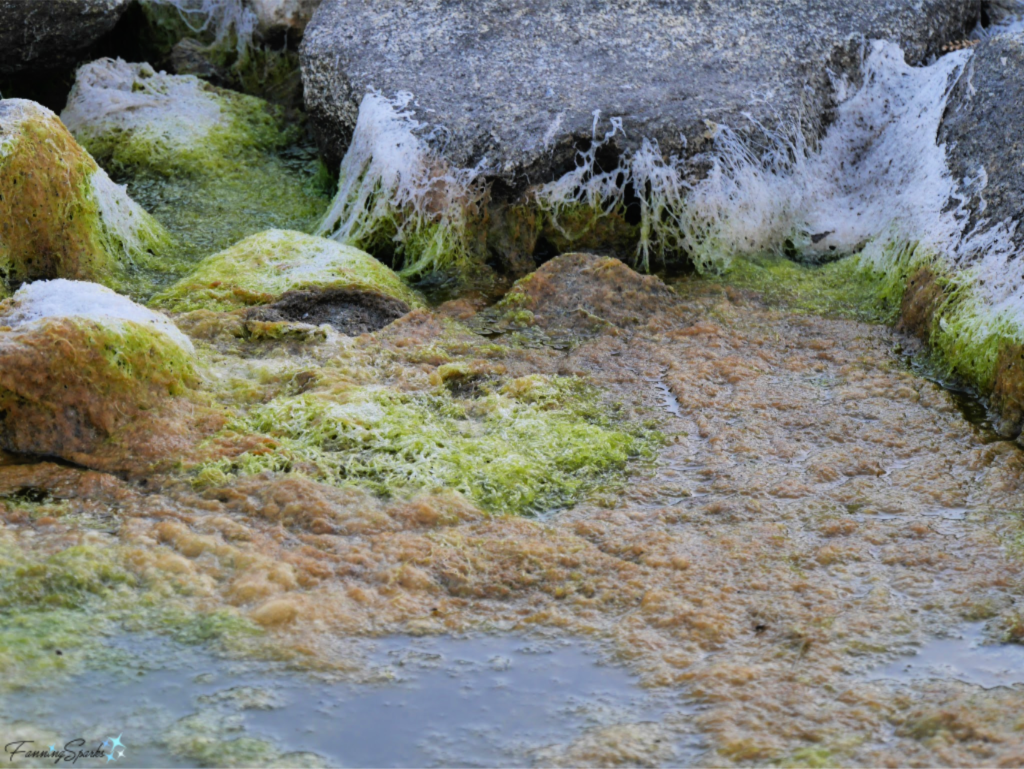 Nature presents another whole world of texture on animals and birds.  These next two photos were taken while on safari in South Africa (see More Info below).  This magnificent lion has a furry texture both in his short haired coat and his glorious long haired mane.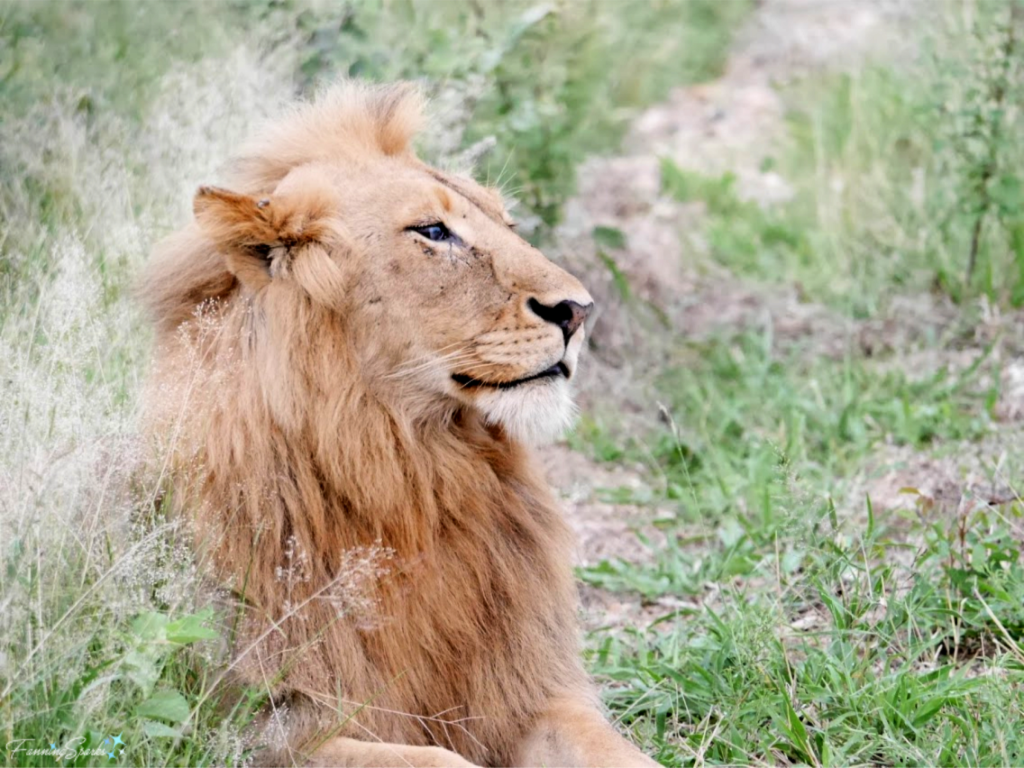 This awesome rhino has tough leathery skin.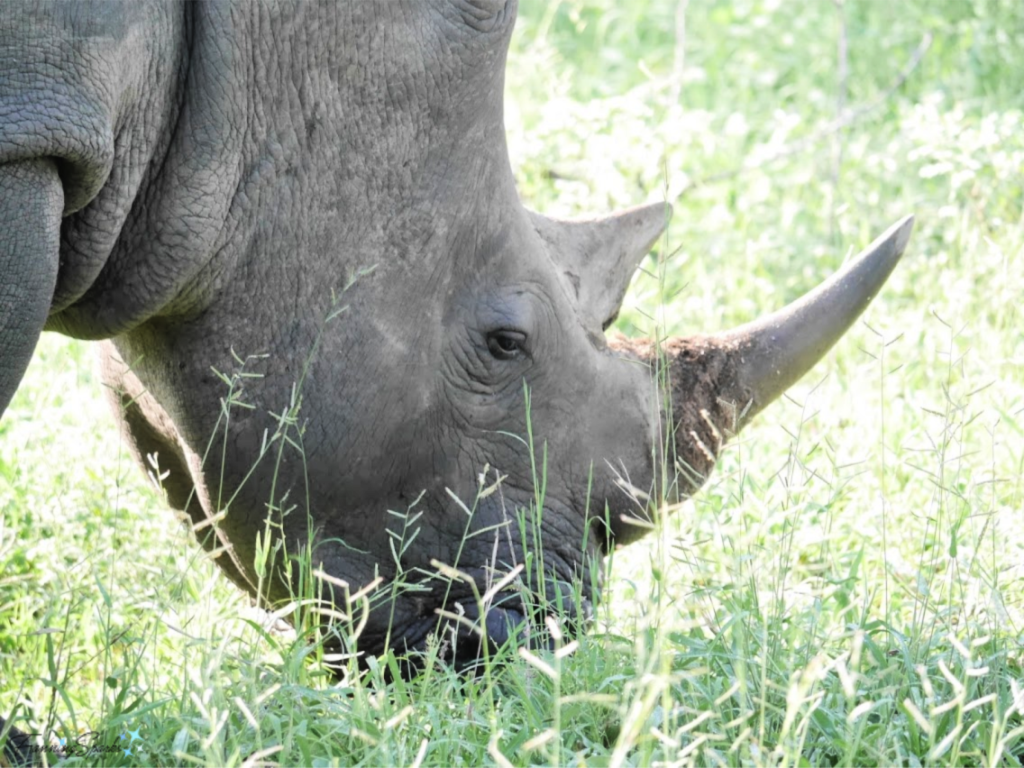 This alligator, spotted while visiting the Everglades in Florida, is crazy scary‒every.single.time I look at this photo I get the willies!  But for the purposes of this discussion, note his knobby, bumpy tough skin.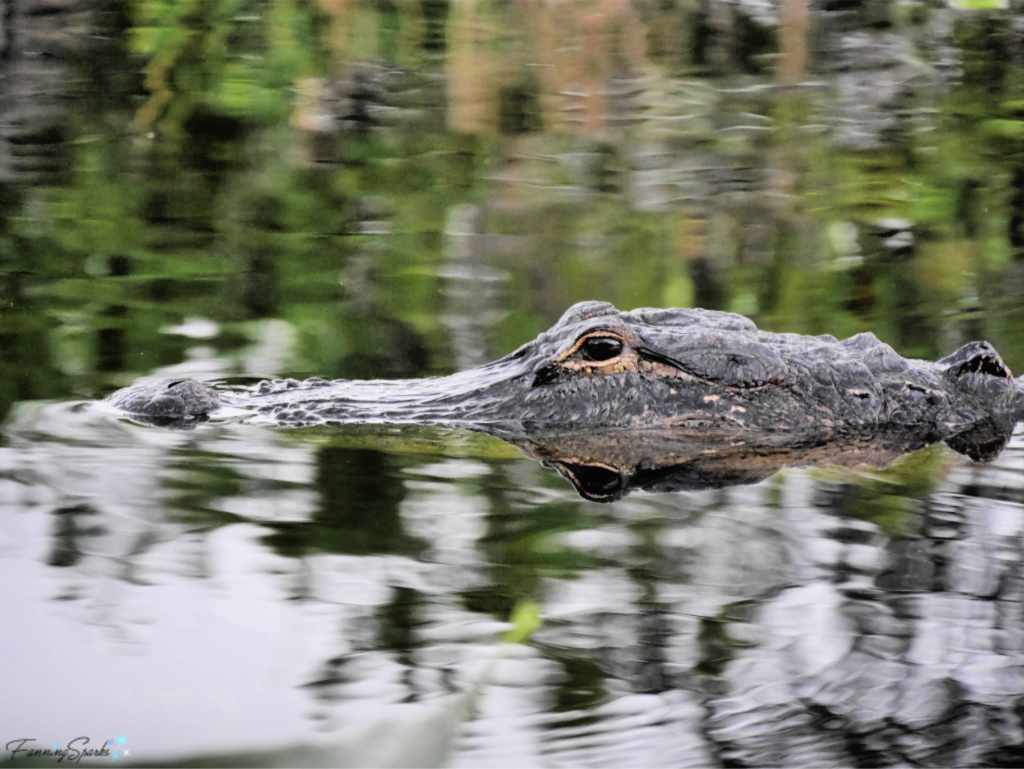 But there's no cringing when I look at this adorable little lamb!  This Dorset sheep was spotted at the Lismore Sheep Farm in River John, Nova Scotia. He provides a great example of a woolly texture.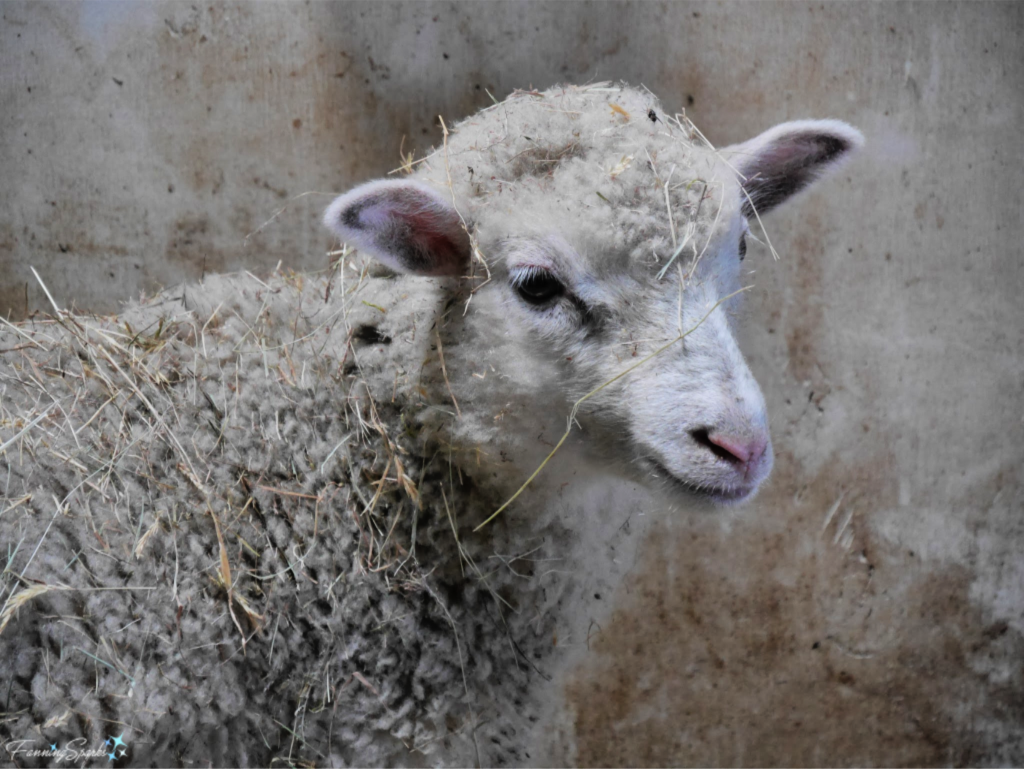 Feathers present another type of texture.  Preened feathers form a smooth, layered coat as seen on this Red-tailed Hawk spotted at Callaway Gardens in Pine Mountain, Georgia.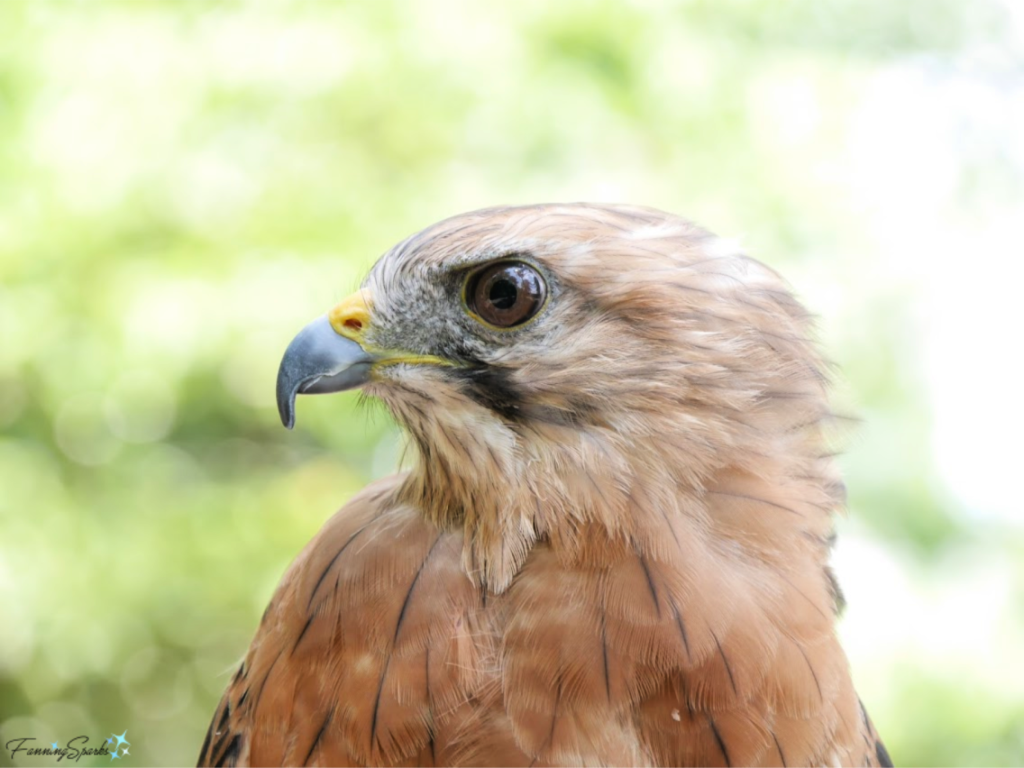 But individually, feathers have a different texture like the downy softness of this goose feather.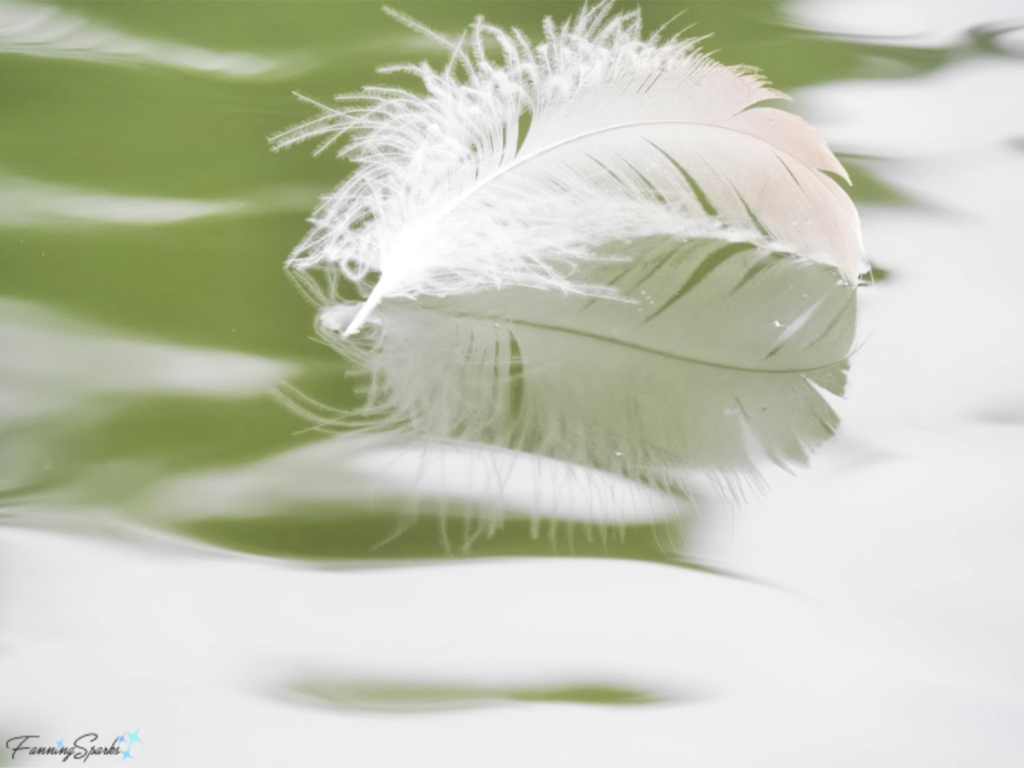 Seashells have unique and intriguing textures.  This one has a beautiful ribbed texture.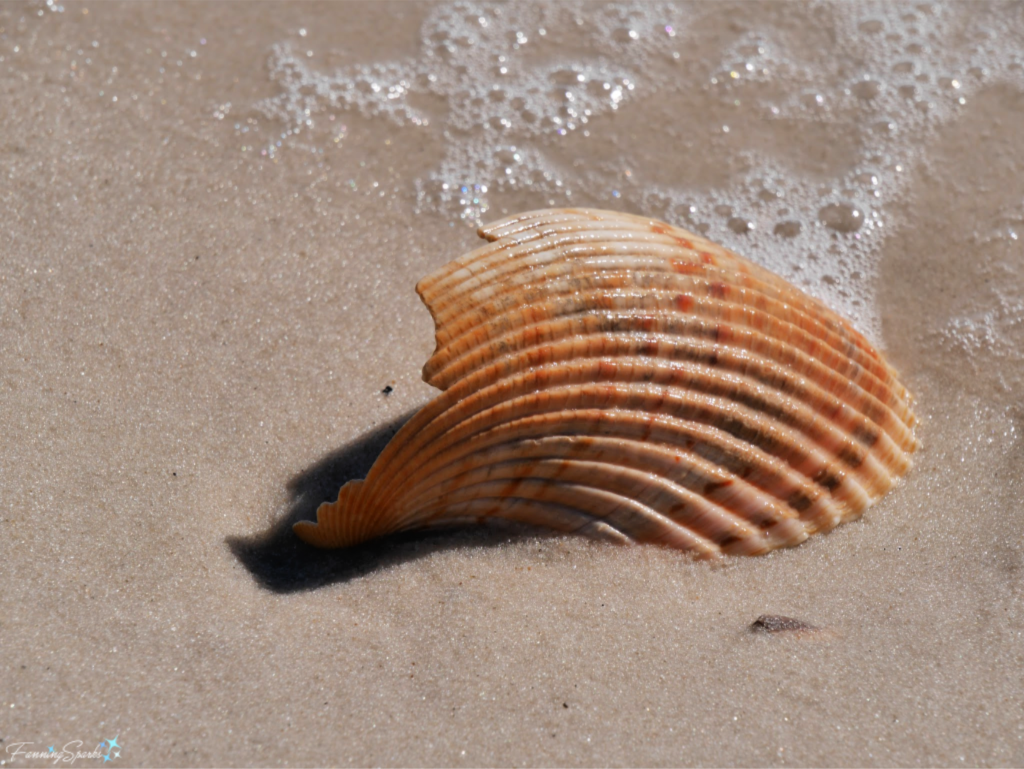 This seashell has an intricate grid-patterned texture.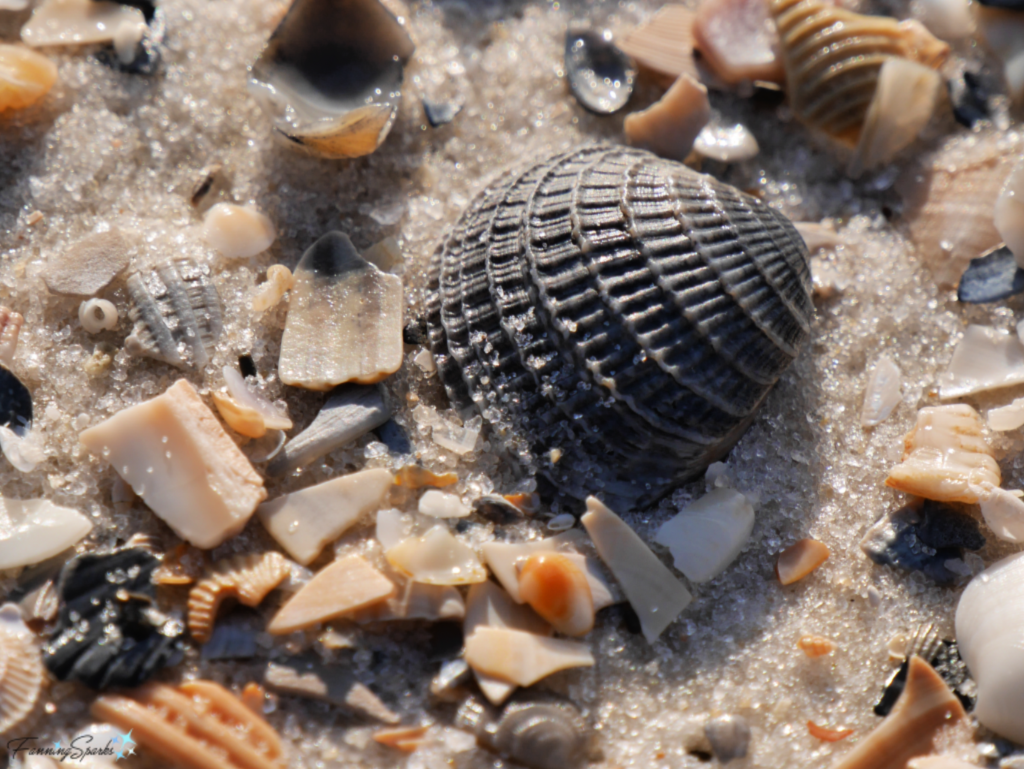 Moving on to the plant world, there is yet another endless variety of texture.   This cactus has sharp, prickly thorns.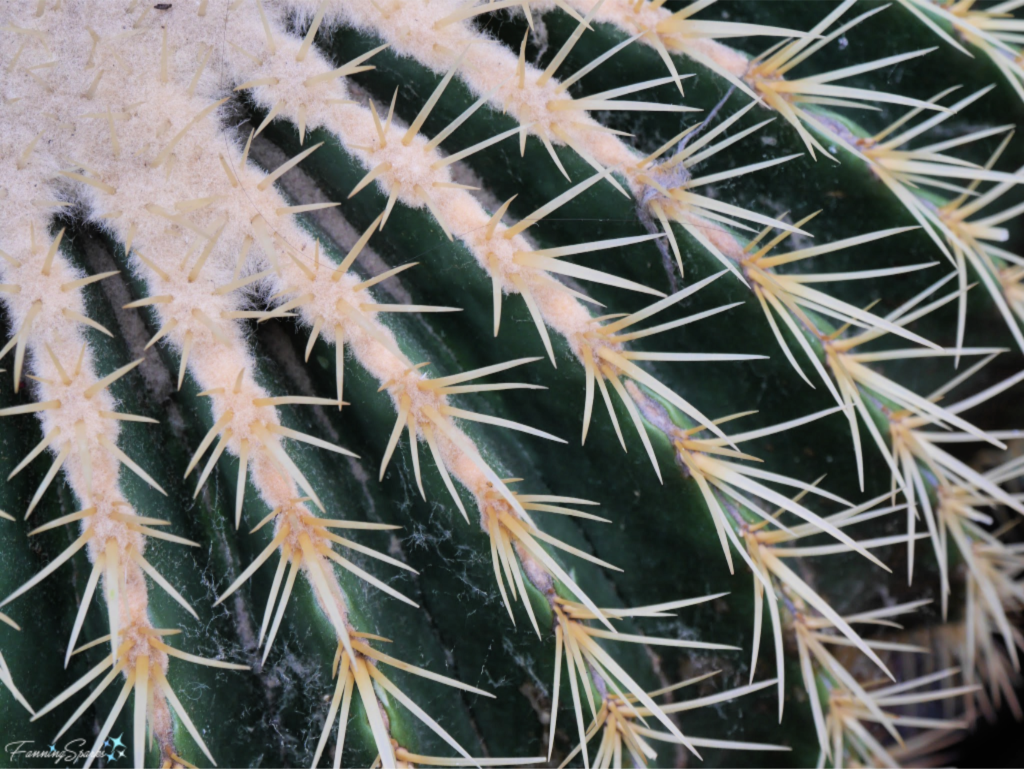 The leaves on this Japanese Maple tree have a delicate, veined texture.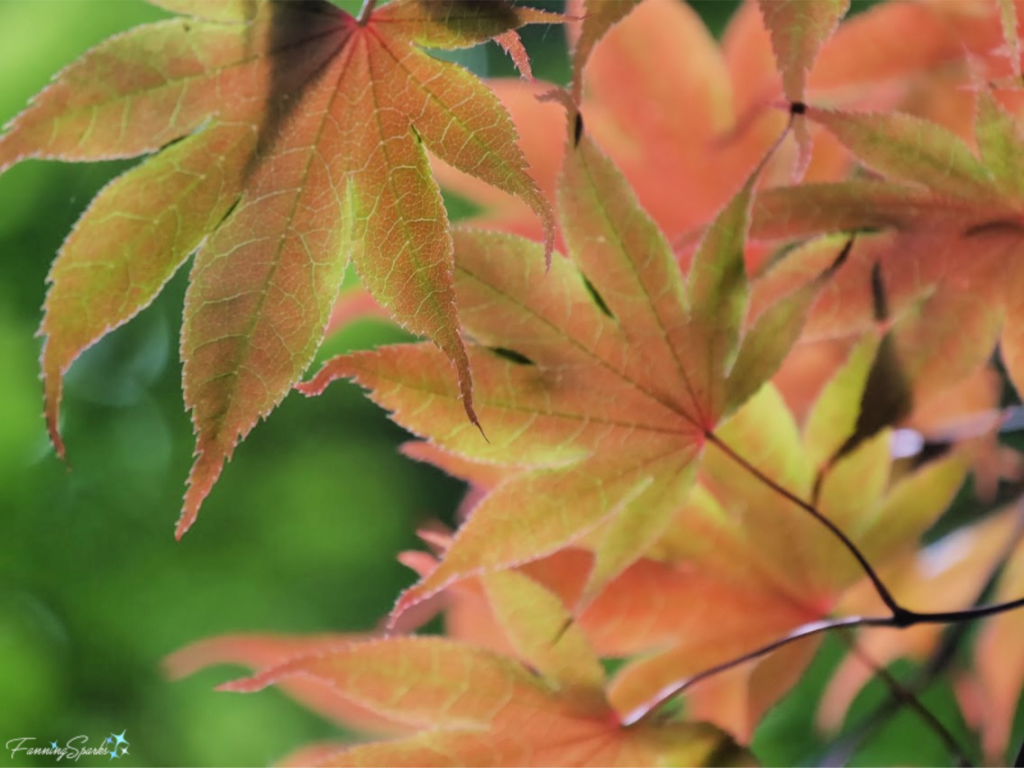 The flower head of this Queen Anne's Lace has a light, bouncy texture.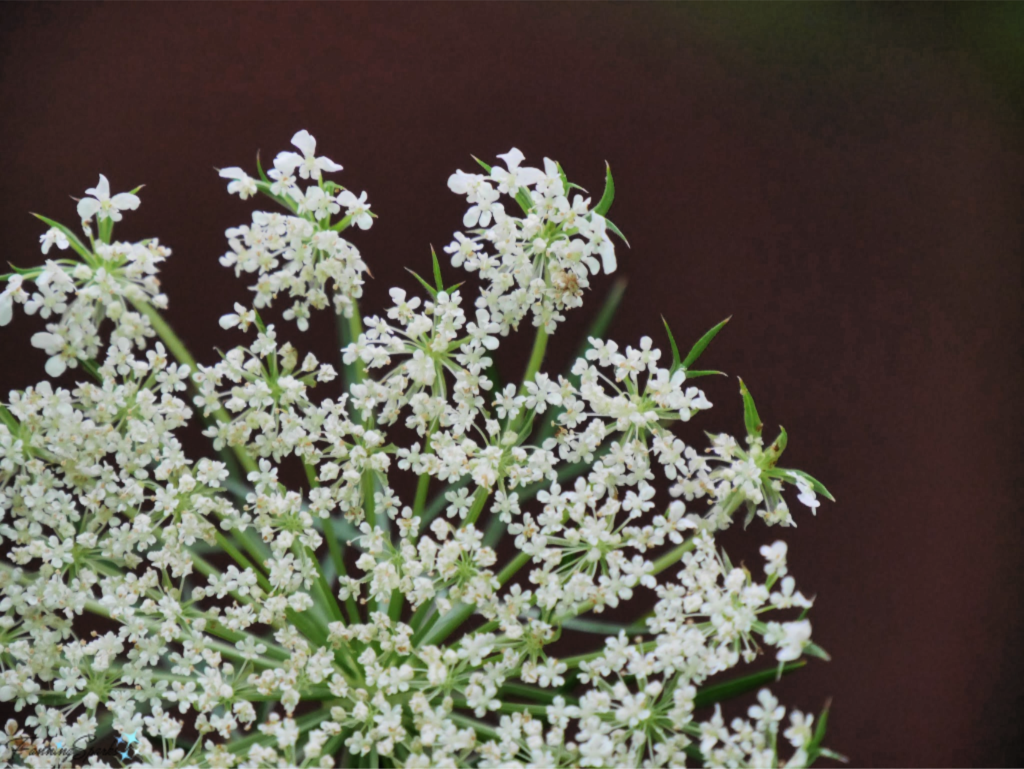 This garden corn was spotted in my sister's vegetable garden.  The corn tassels have a silky, stringy texture.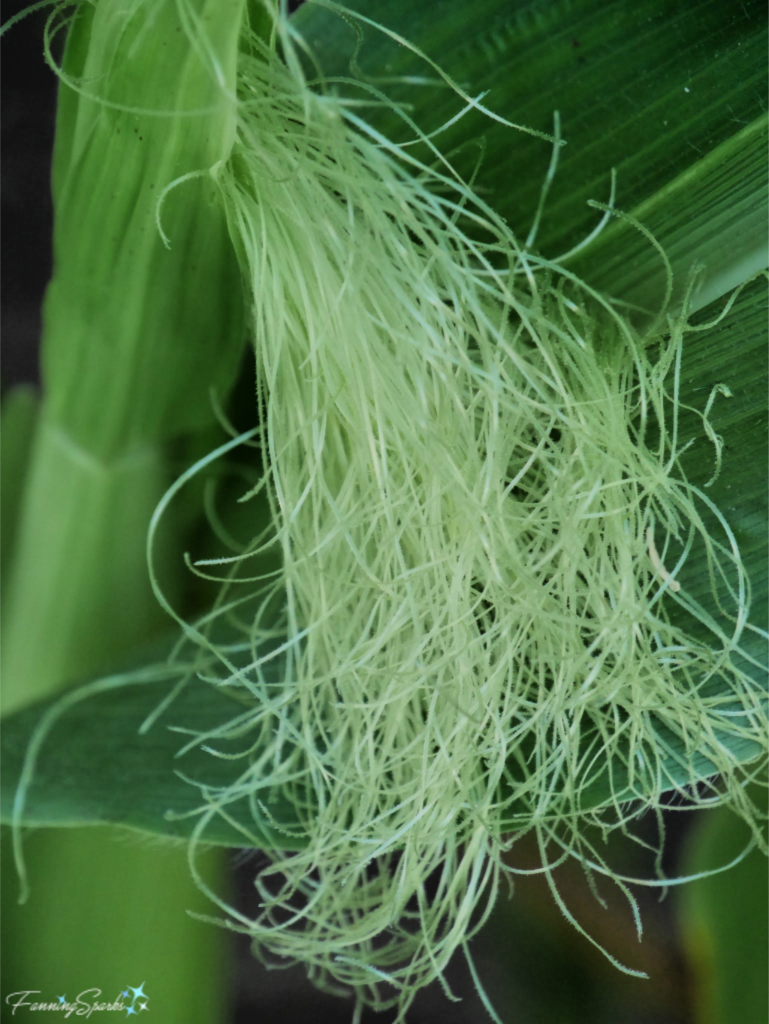 Peaches are abundant in Georgia, where I live, so I have a lot of peach pictures!  It is, in fact, the official state fruit.  This ripe peach has a fuzzy softness.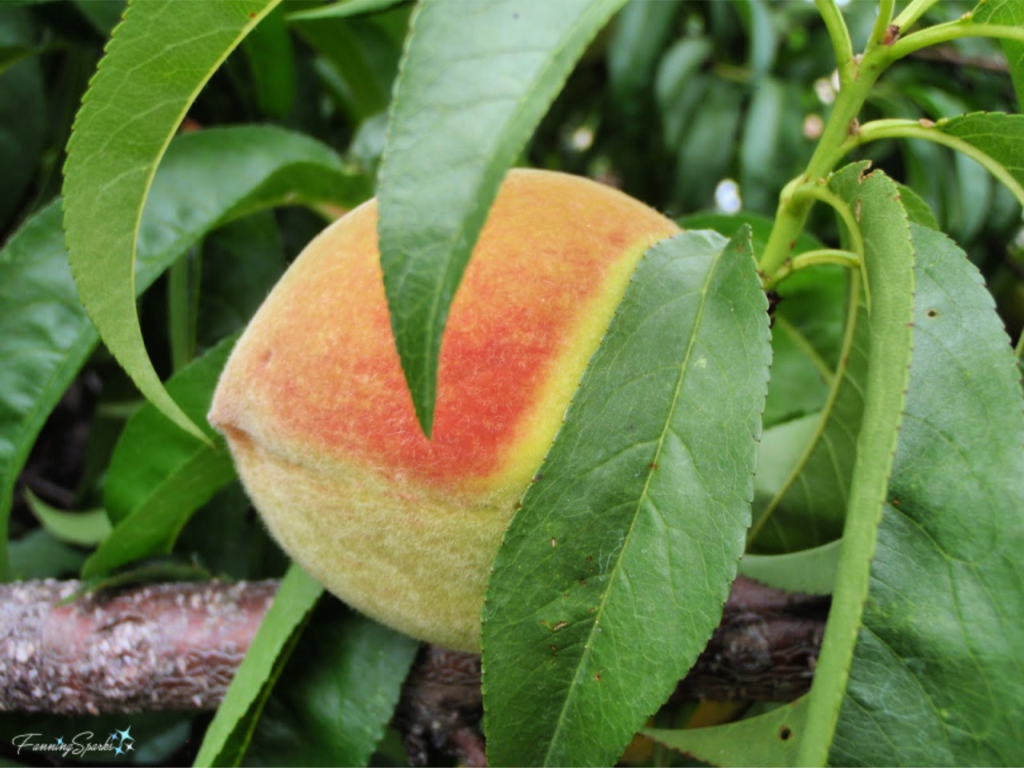 The types and variety of texture multiples as wildlife build homes and find food.  Here's a neatly woven nest built from pine needles.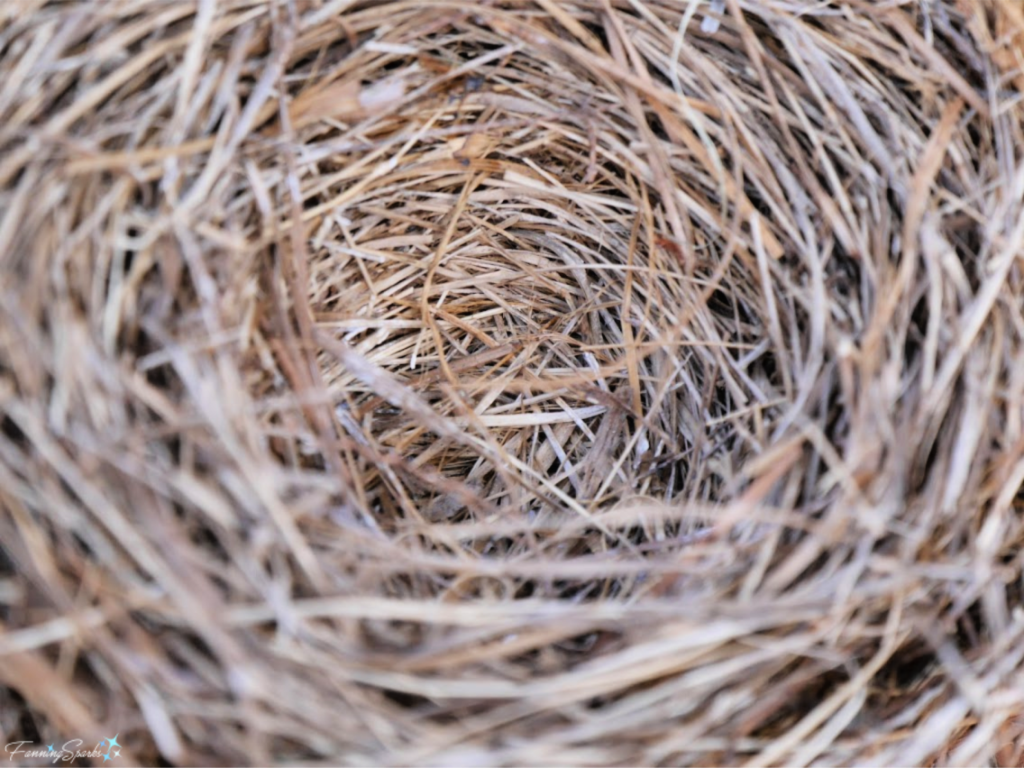 In the below photo, a series of small holes, probably made by sapsucker woodpeckers, add interest to the bark of a pine tree. The resulting texture is rough and varied.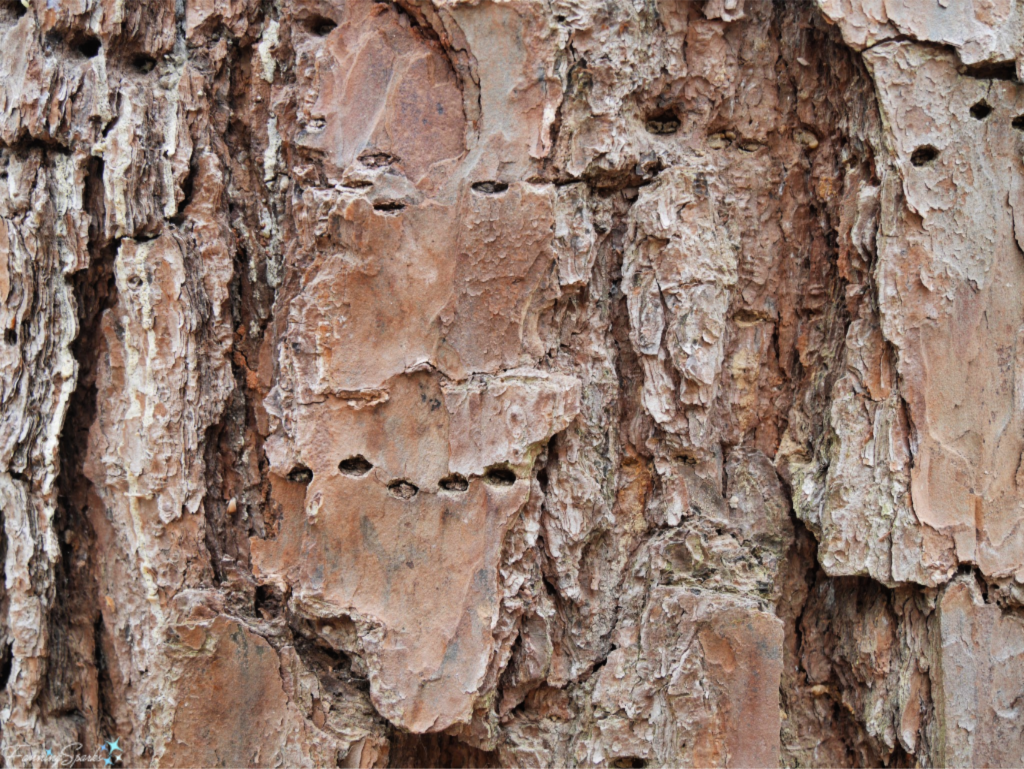 This blog post barely scratches the surface on the variety of textures Mother Nature provides.  While each natural texture is compelling, it seems to me it's the variety and abundance of textures that give a natural scene richness and depth.  Man-made structures, on the other hand, tend to be dominated by flat, smooth surfaces such as walls, floors, tables, countertops, cabinets, and so on.  Contemplating this contrast helps me appreciate the importance of adding texture in my home and surroundings.  Texture can bring a unique dimension, give a sense of depth, and add visual weight.
I'll wrap up this post with this serene natural scene which showcases a rich variety of textures.  Note the natural smoothness of the still water, the airy delicacy of the tree leaves, the sharpness of the pine needles and the roughness of the tree bark.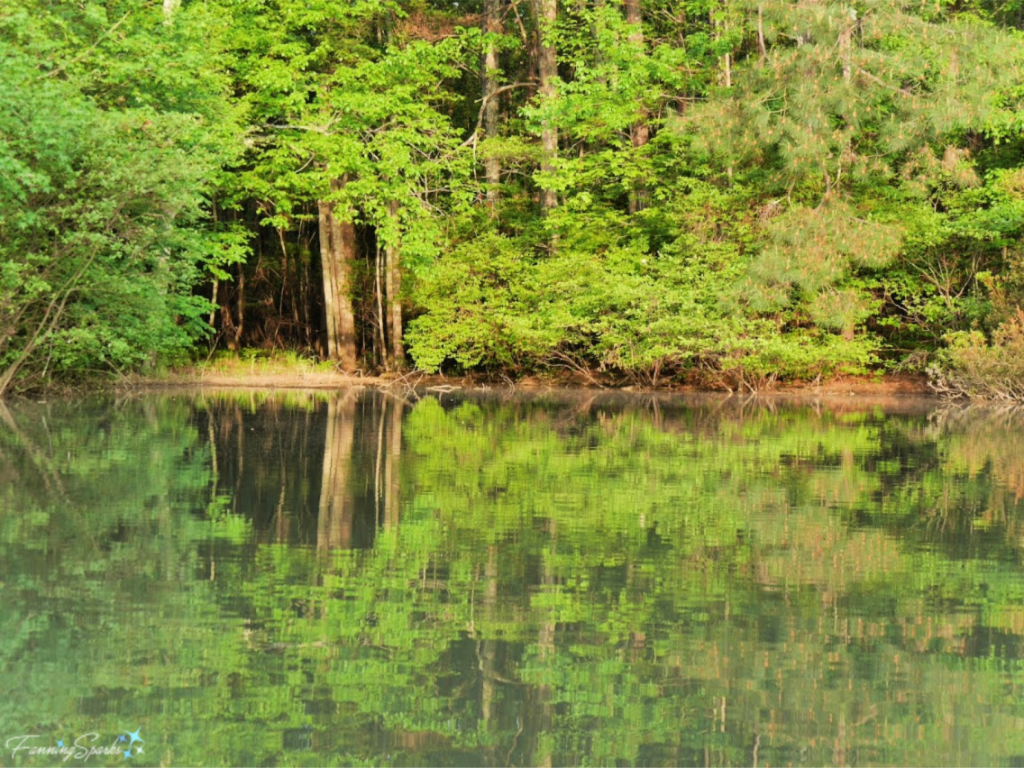 More Info
Jan 29, 2019 Update: See the follow up post, Decorating with Texture, for suggestions on how to use this natural inspiration to add texture in our homes and surroundings.
There are 7 elements of design including color, pattern, texture, space, line, form and light.  The Interior Design Academy explains these elements must work in harmony to create an aesthetically pleasing interior.
See the post, Color Palette by Mother Nature, for inspiring color palettes.
See the post, Patterns by Mother Nature, for inspiration about patterns.
Peggy's Cove, in Nova Scotia Canada, is renowned for its rugged beauty and is a popular destination.  The post, First Light at Peggy's Cove, includes lots of photos and shares more information.
The lion and rhino were seen in the Timbavati Private Nature Reserve in South Africa.  To learn about my awesome African safari, see the post Majestic Lovable Elephants.
Today's Takeaways
1. Consult Mother Nature for inspiration on texture.
2. Take time to consider a broad range of options and observe a variety of textures.
3. Use texture to bring a unique dimension, give a sense of depth, and add visual weight to your home and surroundings.