I'm crazy for Art Nouveau!  I admit it's not at all rational.  After all, it's not as if I'm going to decorate my home in the Art Nouveau style nor am I likely to ever own an authentic Art Nouveau piece.  But, in my opinion, Art Nouveau is a feast for the eyes to be sought out and savored whenever and wherever possible.
First a little background.  Art Nouveau is a style that had its heyday from about 1890 and 1914.  No one person or event can be credited with the Art Nouveau movement but, most sources seem to agree, British men like John Ruskin and William Morris were instrumental in starting the movement.  These men are reported to have called for a return to handcraftsmanship because of their dissatisfaction with the "progress" of industrialization and the proliferation of shabby, mass-produced wares.
From these original insights, the Art Nouveau movement spread across Europe and the world.  Interestingly, the Art Nouveau movement/style became known under several different names: Modern Style in Britain, Jugendstil in Germany, Modernista movement in Catalonia, Secession in Austria, La Stile Liberty in Italy, and more.  I love that this art style, driven by a desire to return to quality and original handcraftsmanship, caught on so quickly and so broadly.
Another thing to love about Art Nouveau is the range of applied and fine arts it touched.  Master craftsmen created Art Nouveau masterpieces in a variety of forms including furniture, textiles, glass, ceramics, jewelry, silver, metalware, sculpture, painting, posters and graphic art.  On a grander scale, Art Nouveau influenced architecture and all aspects of interior design.
The Art Nouveau style is recognizable across this broad range of disciplines because the subject matter and style are consistent.  Flora, fauna and female themes are incorporated into sweeping curves and flowing lines.  I love Art Nouveau because it is grounded in nature and executed with care and imagination.  Let's look at some beautiful examples that I've had the pleasure to observe in person.
These first 4 photos were taken in Nancy France where you can find a treasure trove of art nouveau.  The below facade is at 40 cours Léopold which is known as the Kempf building.  It was designed by the architects Félicien and Fernaand César in 1903.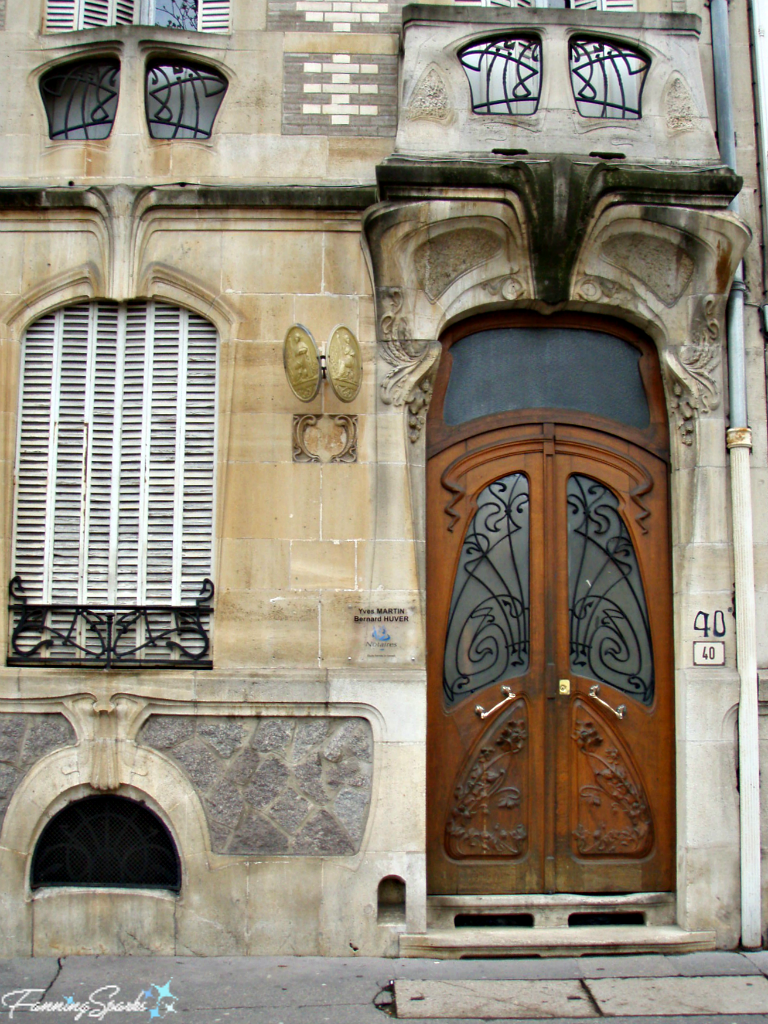 Sunlight plays off this gorgeous wrought iron staircase.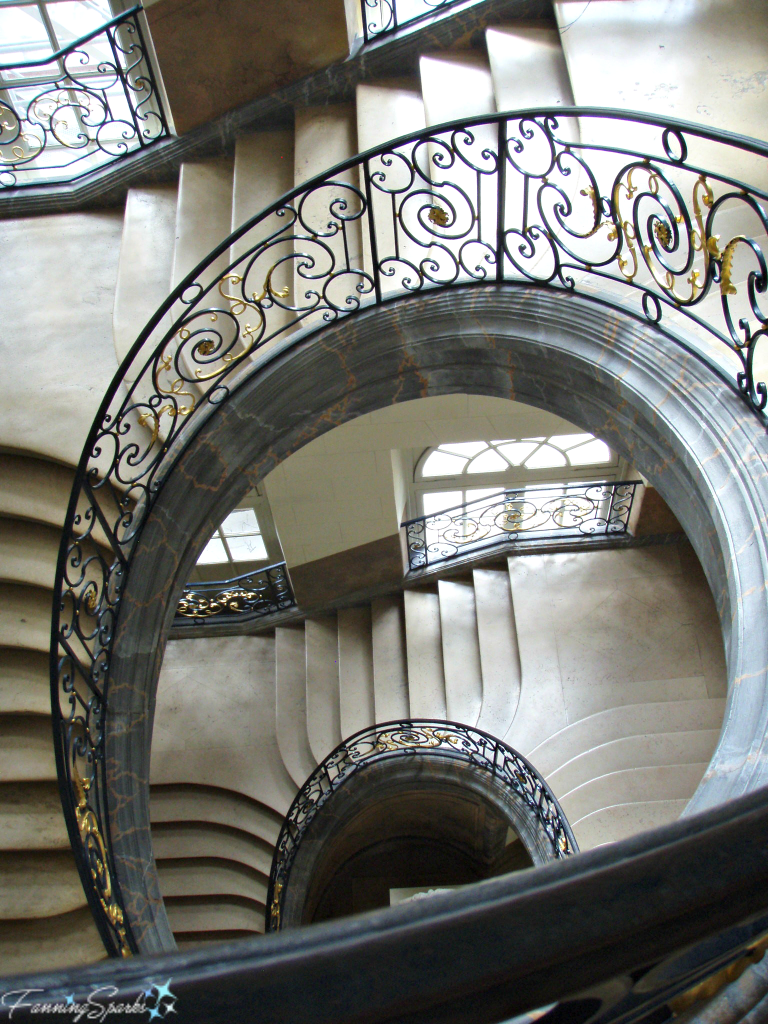 The below amazing portico is featured on the Villa Majorelle.  Notice even the rain downspouts are beautiful!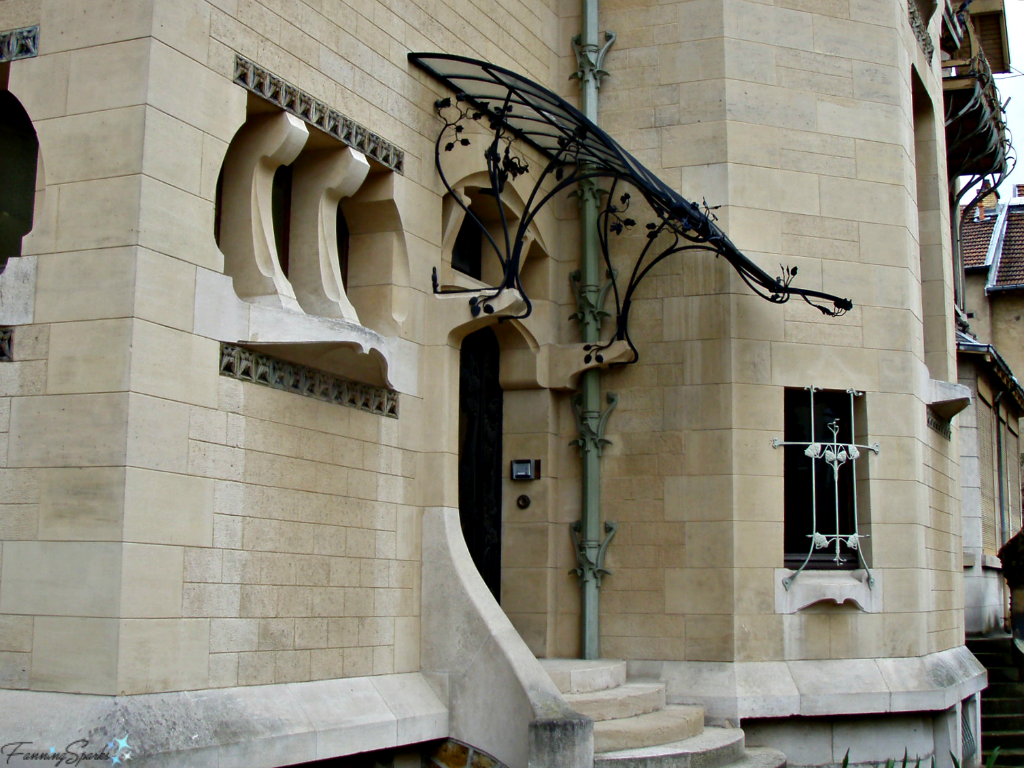 The Musée de l'École de Nancy is home to one of the finest collections of Art Nouveau in the world. I believe the below stained glass is by Jacques Gruber.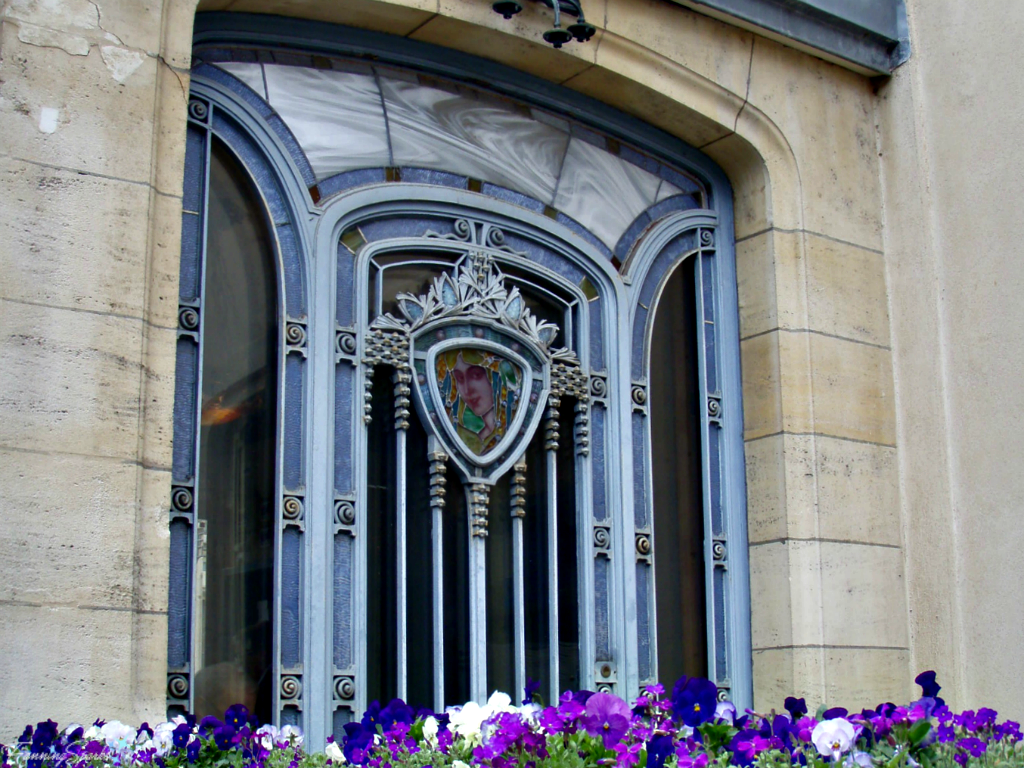 Barcelona Spain also has an abundance of treasures from the Modernista movement.  Below is the Gaudi House-Museum at Park Guell.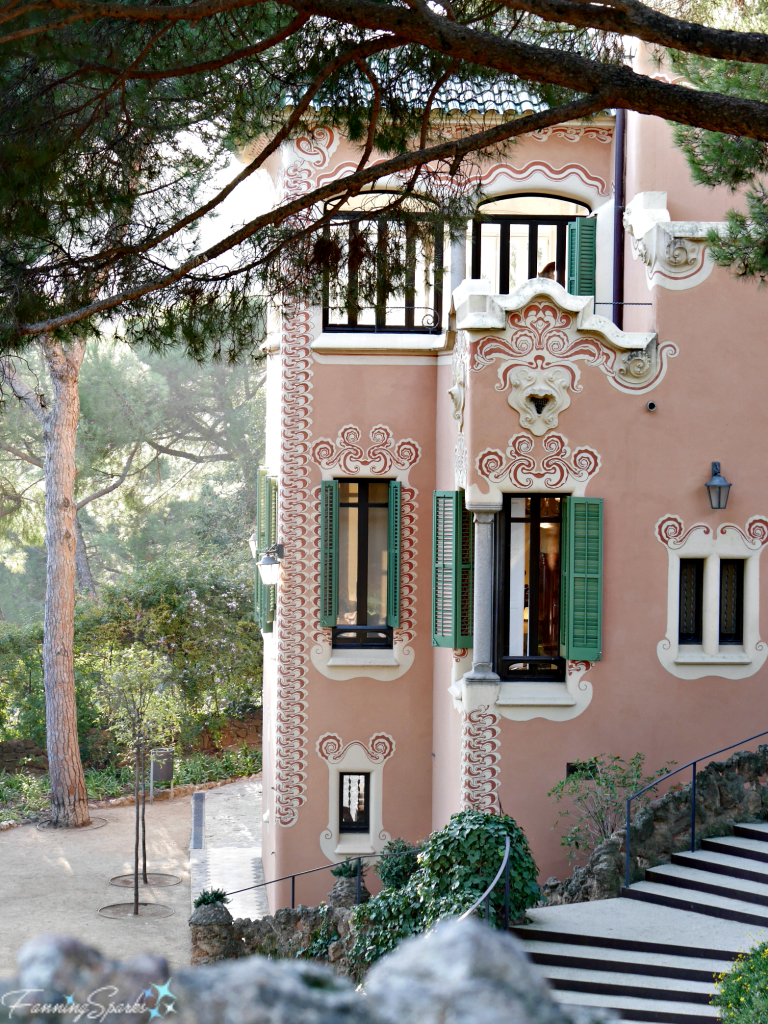 The Museu del Modernisme in Barcelona has an outstanding collection of furniture from the Modernista movement. I spotted the below wood carving on a writing desk made by Joan Busquests i Jané in 1907.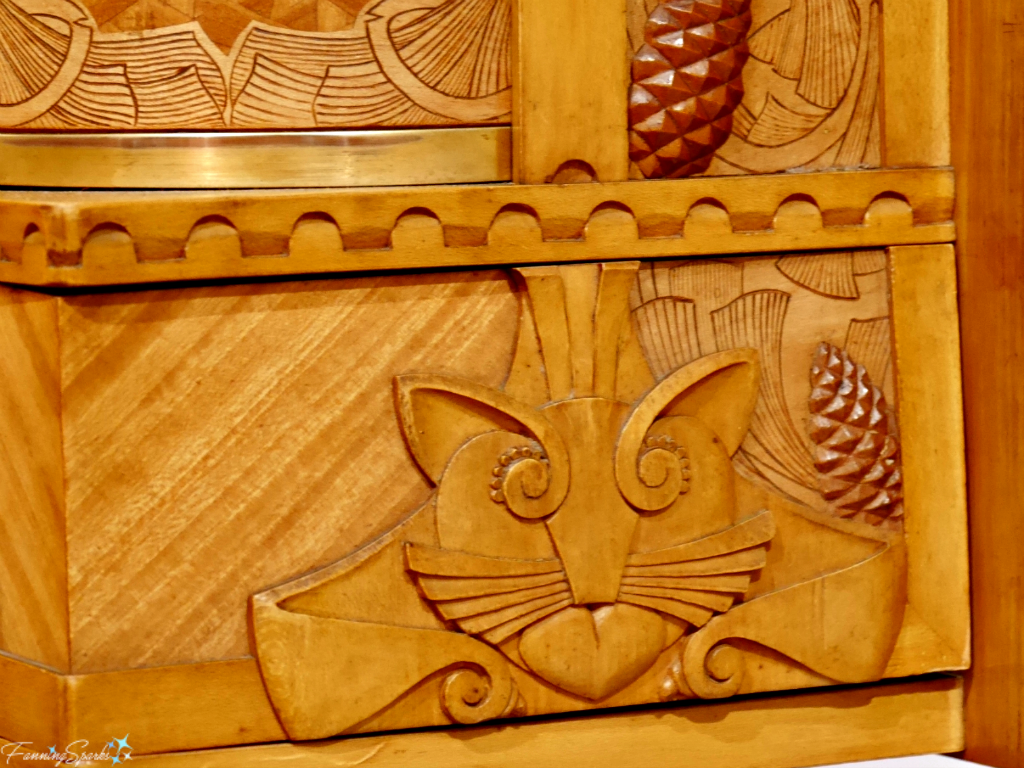 Moving on to Berlin Germany.  The Bröhan-museum is packed with Jugendstil beauty.  The below candelabra was designed by Orivit AG around 1900-1903.  It is cast in pewter with brass finish.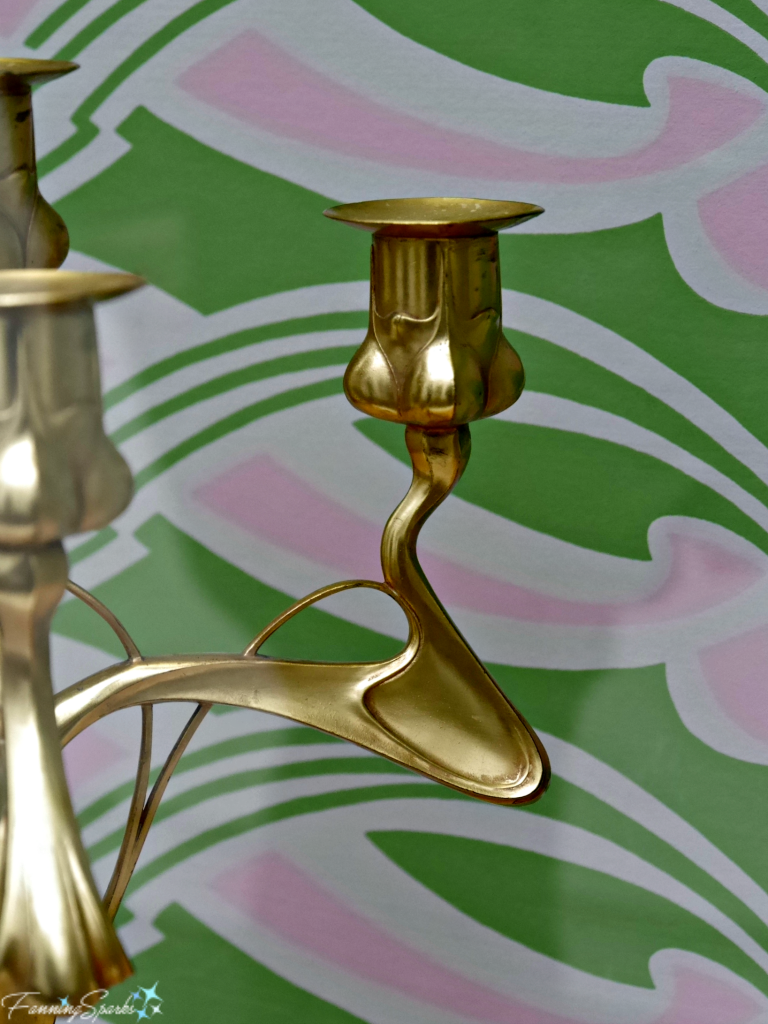 The below drawer, part of a dressing table, is the work of architect Charles Plumet and furniture manufacturer Tony Selmersheim. It was created in Paris in 1896-97 and then presented in Berlin by the Hohenzollern Kunstgewerbehaus.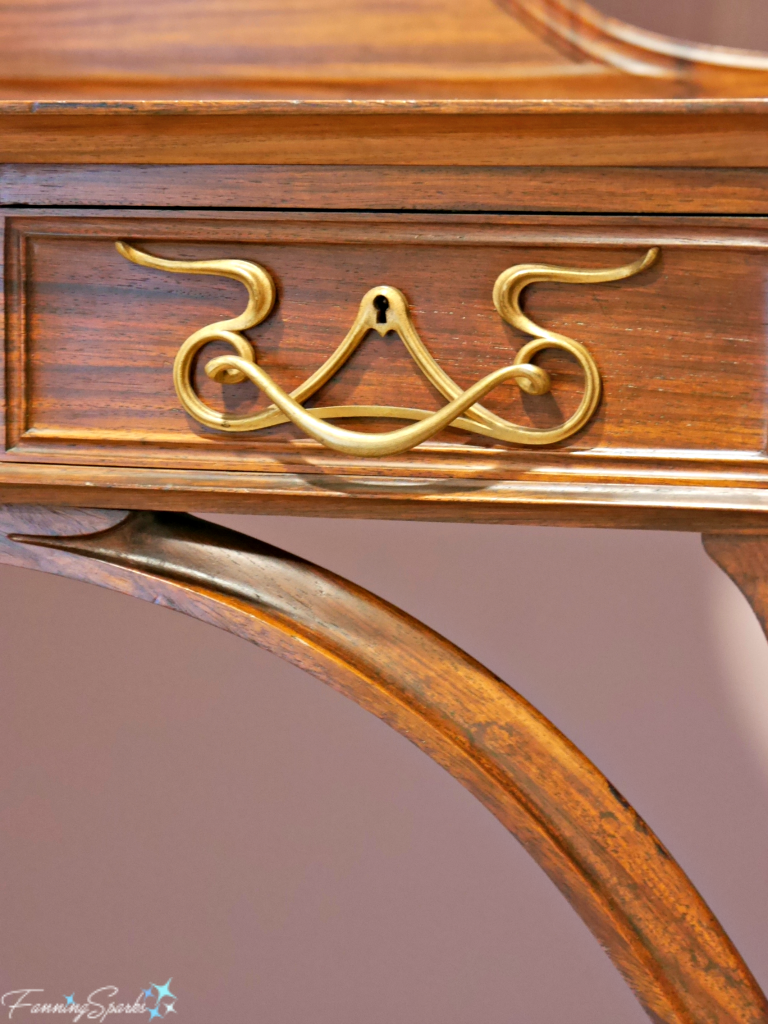 The below porcelain service, called "Saxonia", was designed by Otto Eduard Voigt and manufactured by Königliche Porzellan-Manufaktur Meissen.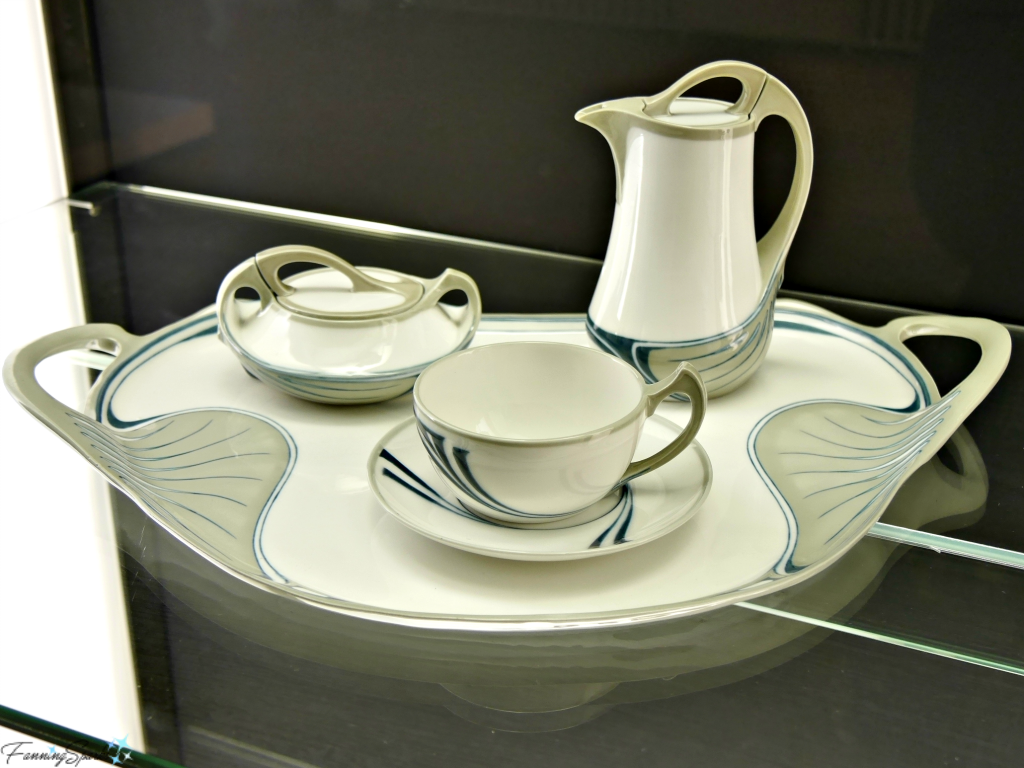 This porcelain vase with flower stalks was designed by Alexandre Sandier in 1897 and manufactured by Manufacture National de Sévres in France.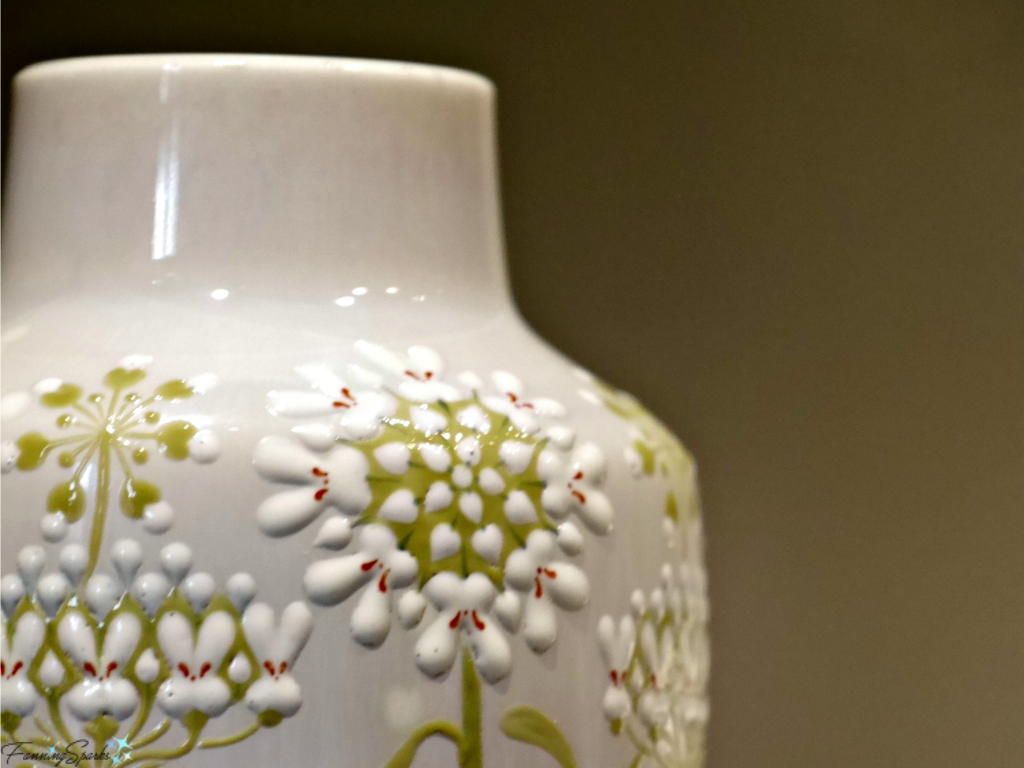 Aren't these gorgeous?  How about those sinuous flowing lines on the drawer pull and the candelabra?  How about the cat carving?   Or that beautiful flower vase?  I hope I've managed to whet your appetite!
More Info
You can learn more about these destinations and their beautiful works of art at these websites.
In addition, you can find many more examples of my beloved art nouveau on my FanningSparks Art Nouveau Pinterest board.  Plus this is likely to be a recurring theme here on the blog so stay tuned for more.
Today's Takeaways
I'll leave you with a few thoughts to spark your imagination.
Art Nouveau is an art style worth considering.
The themes of flora, fauna and female forms are timeless.
Art Nouveau could be a great source of inspiration.